About Family Eye Care
Dr. Steven Bierlein – 
A lifelong resident of Frankenmuth, Michigan, Dr. Bierlein graduated with High Distinction from the Michigan College of Optometry at Ferris State University in 1984.  He completed internships with the VA Hospital and at Grand Forks Air Force Base. While at Ferris he was a member of the Beta Sigma Kappa Honor Society and received the Outstanding Clinician Award his Senior year.
Dr. Bierlein practices comprehensive optometry with a special interest in contact lenses. He has been a clinical investigator for Bausch & Lomb. Dr. Bierlein works at the Frankenmuth Family Eye Care Center.  He is involved with Infant See, a national program providing visual evaluations to children six to twelve months of age.
Dr. Bierlein is a member of good standing with the Michigan and American Optometric Association. He is a member of the Saginaw Valley Optometric Society where he has served as secretary, vice-president, and president.  He is a past member of the Frankenmuth Jaycees.  Dr. Bierlein  spends time volunteering for his church and his children's school activities.
Dr. Chris Zehnder –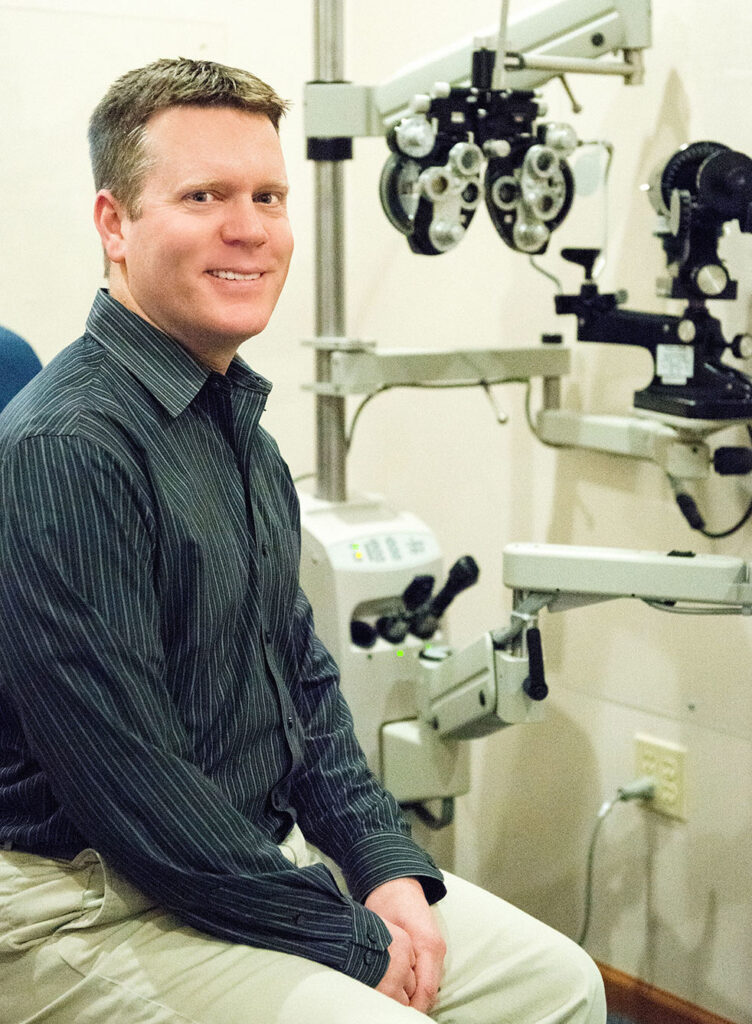 Also a lifelong resident of Frankenmuth, Chris graduated from Michigan State University as an undergrad, and then excelled at Michigan's College of Optometry and graduated in 2002.
Dr. Zehnder specializes in all aspects of optometry and takes great pride in patient satisfaction and detailed eye examinations.
Dr's Zehnder and Bierlein are certified to use diagnostic and therapeutic pharmaceutical agents.  They are able to monitor systemic and ocular diseases such as cataracts, high blood pressure, macular degeneration, diabetes, and glaucoma.  They are involved with the co-management of cataract surgery and LASIK / other refractive surgeries.  They treat ocular infections, do foreign body removal, treat glaucoma and minor eye injuries.